Middle School Language Arts/Literature Teacher Needed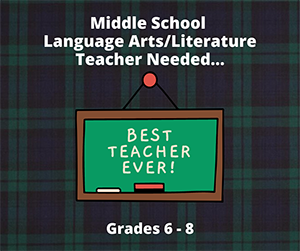 St. Rita School is currently seeking candidates for a full-time English/language arts (ELA) teacher for the 2022–2023 school year. The ELA teacher is an integral part of the middle school team and one of two ELA teachers for the 100+students in 6th through 8th grades.
We ask qualified candidates to send their resume, transcripts, letters of recommendation, and proof of certification via email.