Referral Program
We recognize that our school families can be our greatest form of advertising. To say thank you, we invite you to take part in our referral program.
It's simple. Spread the word about St. Rita School, introduce a new family to us, and receive a referral bonus.
We are pleased to announce the designated referral period is now open. A reminder that each new family must submit the completed referral form with their application, and the referral bonus is contingent upon acceptance and commitment.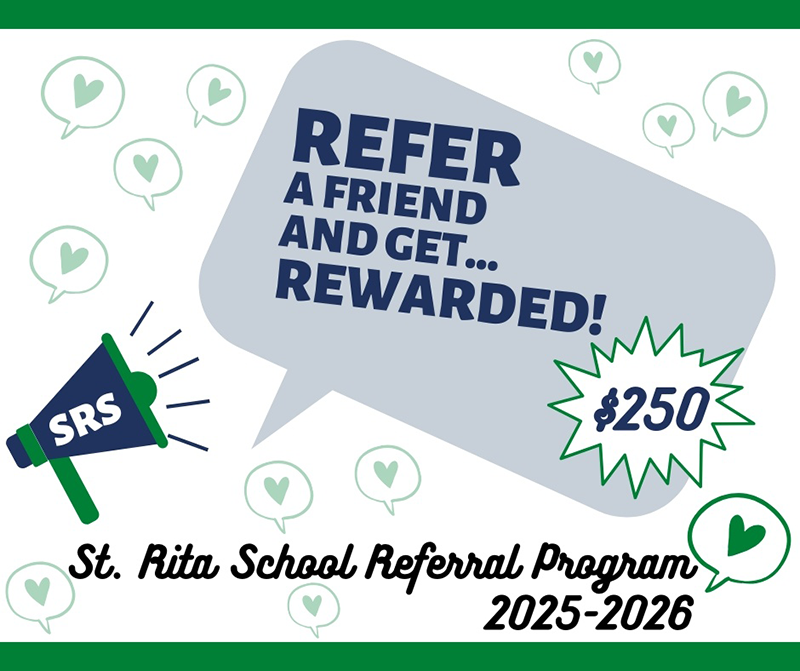 Rules and Regulations
Refer a family to St. Rita School, and you will receive a $250 referral bonus applied to your school account.
Referred family must be a new family to St. Rita School.
Referral bonus is a flat amount regardless of the number of students who enroll per family.
Referral program form must be filled out and signed by both families and returned with new student application.
New family must be enrolled at least six months in order for current family to receive a credit on their school account.
Referral program applies to new students entering pre-kindergarten through grade eight.
Refunds of credit will not be available.