Open House 2022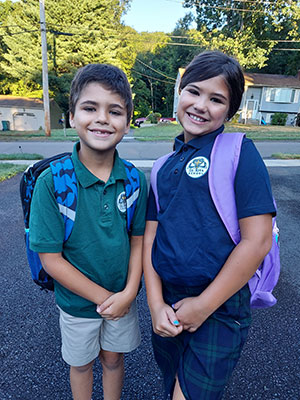 Learn about our school and its history, understand our values, and learn more about the outstanding people who make St. Rita School a great place to be. We invite you to join us for our open house (for prospective families only). During the open house, you will have the opportunity to learn more about what our school has to offer and what it means to be a part of the St. Rita community.
Our open house event allows you to meet our middle school team (grades six through eight), our kindergarten and pre-kindergarten faculty, and our secondary faculty for grades one through eight.
This year's open house which will take place Sunday, November 13 from 12:30 to 2:00 p.m. Meet our teachers, administration, students, and parents, and see what makes St. Rita School a special community and see why our students shine.
This is a registration-only event so kindly register with our online form. If you have any questions, please contact our Director of Admissions, Joanne Bruno, at (203) 248-3114 or by email.
See you in November. We can't wait to meet you!