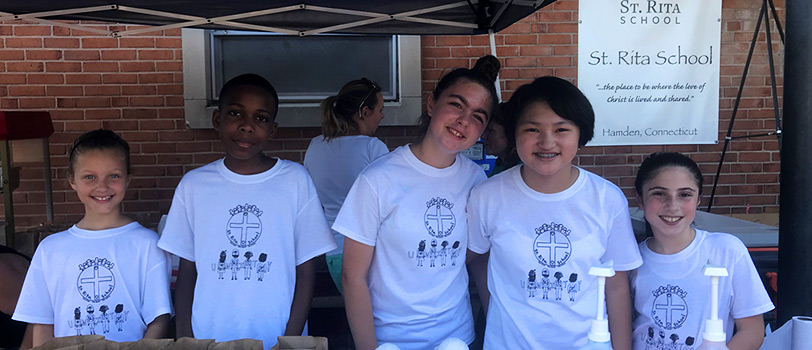 HSA Online Auction & Tuition Raffle
Thank You!
Thank you for supporting this year's online auction. With the generous support of people like you, we were able to exceed our target by seven percent and raised a total of $6,425.
The fundraiser was a great success, and that is all because of you!
This experience has gone beyond simply raising funds. It means so much to us to know how our school community rallied together to help support our cause, and you were a big part of that.
Again, thank you! Your support means so much, and we truly appreciate your generosity.
To view a list of our 2017 auction winners, please click on the link below!
Tuition Raffle
St. Rita School is proud to announce our first annual $10,000 tuition raffle! The $10,000 prize can be used for any K-12 school, college, or university of your choosing. The prize can be used towards tuition, room and board, or books. You can even pay back an existing school loan. Selling period runs from March 14 through June 7.
Only 800 tickets will be available at $50 per ticket. The tuition raffle drawing takes place on June 7 at St. Rita School. Winning ticket holder need not be present to win.